Ubud, Bali. 1st to 7th December 2019 
Mindfulness is the act of paying attention on purpose without judgement. Long practiced by many ancient traditions, mindfulness is one of the keys to living a fulfilled and flourishing life. You don't need to sit in lotus and engage in complicated meditation practices to attain a mindful state, nor do you need to follow a particular religious belief, mindfulness can be incorporated into all belief systems.
I can think of nowhere better to learn and practice mindful living techniques than the beautiful island of Bali which is steeped in ritual and tradition, and local people engage in mindful practices every single day.
I'd love you to join me on this special and intimate retreat where I will share with you my knowledge of mindfulness combined with my love for the "island of the gods".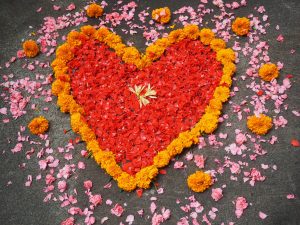 During this retreat you will engage in formal meditations, but you will also learn what it means in practice to live a mindful life when you return home to the busy-ness that our Western world brings.
You will enjoy morning and evening meditations, walking meditations, rice field walks, the canang sari (beautiful hindu offering) making and ceremonies in the sacred temple, incredible food, indulgent pampering and much more, as well as plenty of opportunities to practice mindfulness as well as relax and decompress