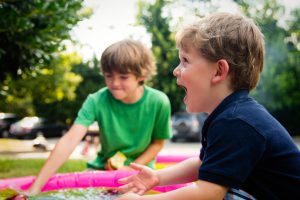 Anyone working with or providing services for Children in South Australia is a mandated notifier. This course provides information pertaining to the Children and Young People (Safety) Act 2017 and the associated obligations as a mandated notifier.
Children need to feel valued, respected and safe in order to grow and develop.
Creating an environment for children with this in mind can support them to reach their fullest potential. This training is important if you are working with children in any capacity.
At the end of this training you will be able to:
Identify situations or behaviours of concern that warrant reporting to the Department for Child Protection
Demonstrate awareness of the Children and Young People (Safety) Act 2017 including the responsibilities of individuals, mandated notifiers and organisations who provide a service to children and young people
Understand trauma related behaviours and indicators
Consider appropriate ways to respond to disclosures of abuse
Understand the process of reporting to the Child Abuse Report Line (CARL) and the elements of an effective notification
Course Outline
Introduction
Through their eyes: Values and attitudes
Risk and harm: abuse related trauma
Sexual abuse
Through their eyes: disclosure
Safe organisations
Reporting suspicion of risk and harm
Which course is right for you?
Full Day Training:  This is mandatory if you are attending this course for the first time.
Refresher Training: This is mandatory if you have completed a Certificate in the past and an update is required (renewal)
This course can be delivered in house or individuals can attend a public workshop.
Please contact us if you would like to arrange an in house workshop.